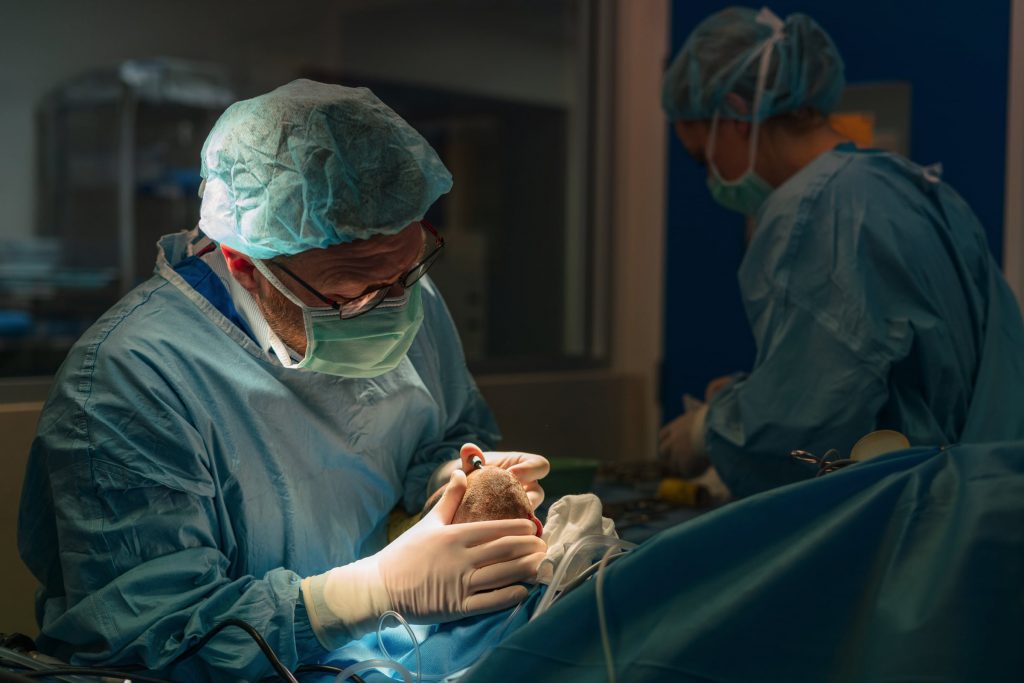 Some of the most important moments of your pets' life will involve a surgical procedure being performed. At Tasmanian Veterinary Hospitals we strive to ensure that no compromises are made. No matter how large or small that procedure may be, we have the expertise, staff and facilities to offer your animal the ultimate in veterinary care.
Our veterinary surgeons are trained to perform almost all surgeries available for your pet ranging from routine surgery like desexing and stitch-ups, to more advanced abdominal and orthopaedic surgeries. Dr Gareth Stephensen performs more specialised surgeries including spinal surgery, cardiorespiratory surgery and specific orthopaedics. He also receives referral surgeries from most other veterinary clinics around Tasmania.
Routine surgery
Soft tissue surgery
Tumour removal surgery
Orthopaedic surgery
Abdominal surgery
Urogenital surgery
Oral surgery
Neurosurgery
Emergency surgery
Referral surgeries
The nursing staff at Tasmanian Veterinary Hospitals are trained in all facets of surgery. We have more nursing staff than traditional veterinary hospitals ensuring that we can have a team of nurses caring for your loved one during their surgical procedure. We have dedicated preparation nurses, anaesthetic nurses, theatre nurses, scrub nurses and recovery nurses meaning that every patient is cared for by staff trained to the highest standards. The high staffing levels and the high standards we set ourselves means we can continuously monitor all pets during their stay with us – the result is the safest and most comfortable surgical experience available.
The equipment and facilities at Tasmanian Veterinary Hospitals are second to none. Our purpose built hospital has multiple sterile theatres, sterilisation room, presurgical preparation area and comfortable, quiet recovery rooms. We have the latest in anaesthetic machines and monitoring equipment ensuring that all vital parameters can be monitored during anaesthetic, surgery, and recovery. Our theatre and hospital are managed to human hospital standards and consistent education ensures that we keep up to date with the latest techniques. We also have extensive in-house laboratory equipment allowing blood tests to be performed prior to anaesthetic and surgery to ensure that your pet is healthy prior to their procedure.
If you demand only the highest standards and safest treatment, rest assured that every animal at Tasmanian Veterinary Hospitals is treated with the best available care by a dedicated team of veterinary surgeons and exceptional nursing staff.